It is already a year ago when we published the article "Service-now.com: On Demand IT Service Management supports SAML 2.0" which ended with the sentence "Looking forward for more to come …"
One year after we have set up an online demo showcasing SAML single sign on between SSOCircle and ServiceNow. With Google Apps offering office, email, calender, spreadsheet, etc, Salesforce offering cloud CRM and ServiceNow IT service management our demo "Cloudified Company" is becoming more and more reality.
The added value that SSOCircle offers is not only about a more convenient access to applications via single sign on but also about improved security by leveraging strong authentication means. Try it out by registering an user, enroll a X.509 client certificate and use it to authenticate to ServiceNow Online Demo and the other services in the Circle of Trust.
The ServiceNow Online demo is also a good opportunity to check out what the ServiceNow application is about. In this demo we are mapping all SSOCircle Public IDP users to one user with name "itil" at ServiceNow.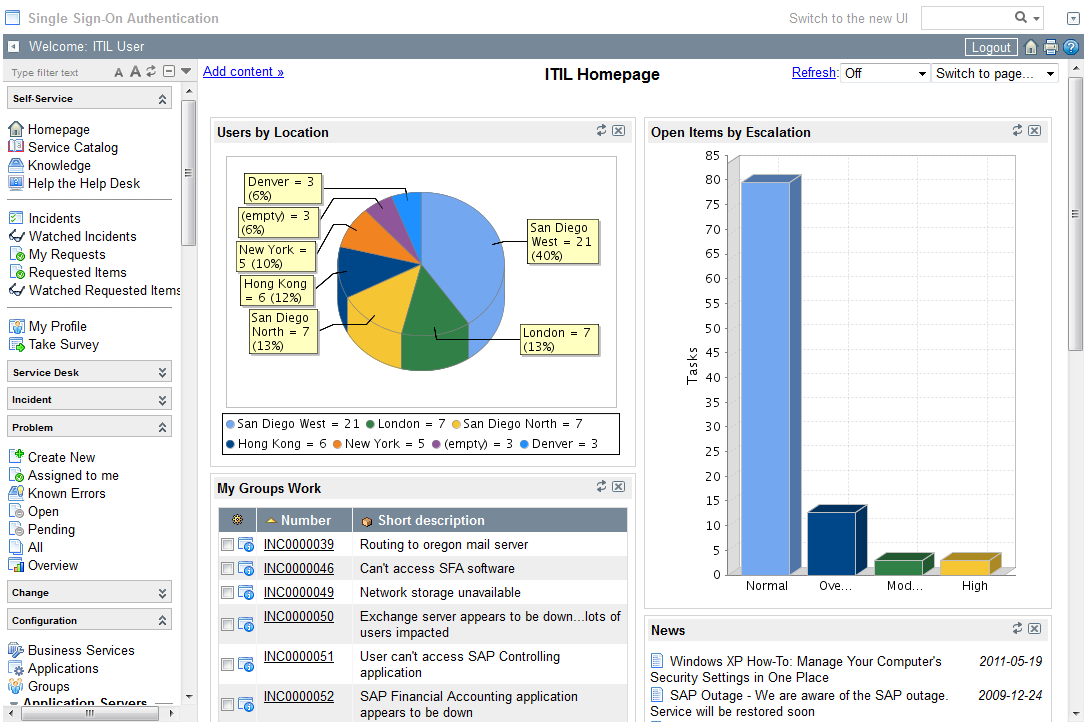 A full list of our demo service providers can be found at Service Provider section.
Watch John Andersen's video on setting up SSO between ServiceNow and SSOCircle. John is the integration expert at ServiceNow.
About Service Now:
ITIL v3 + Web 2.0 + SaaS = Service-now.com, a pioneer of On Demand IT Service Management, combines ITIL v3 guidelines with Web 2.0 technology to a Software as a Service offering.